The Centre for Law and Society in a Global Context's 2023 Annual Lecture
April 11 @ 18:00

-

19:30

UTC+2
CLSGC Lecture: A Century after Pan-African Congress, London: Pan-Africanism and the Making of Black Inter-national Constitution(s)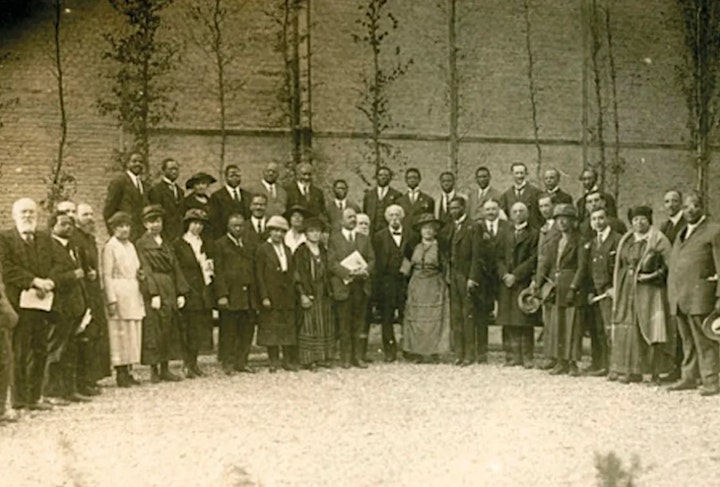 When: Tuesday, 11 April at 6pm
Where: G.O. Jones Lecture Theatre, Ground Floor, G.O. Jones Building, Queen Mary University of London, Mile End Road, London E1 4NS
Format: In-person
The Centre for Law and Society in a Global Context's 2023 Annual Lecture is delighted to invite Prof. Tshepo Madlingozi who will deliver a talk on 'A Century after Pan-African Congress, London: Pan-Africanism and the Making of Black Inter-national Constitution(s)'.
Abstract
This lecture proposes that black inter-nationalism was an attempt at a decolonial constitution of a people and a world. A hundred years ago, black internationalists gathered for the Third Pan-African Congress in London (and Lisbon). Pan-African Congresses enabled strategic collaborations of black actors across the divide of colony, state, nation, and local cultures – hence black inter-nationalism. However, there is a paradox and tension at the heart of their emancipatory horizon: calling for territorial sovereignty and statehood and at the same time prefiguring an internationalism that would subvert the nation-state. In this era of imperial nostalgia, racist-patriarchal-xenophobic nationalisms, and decoloniality-as-nativism, this lecture revisits Pan-African Congresses to draw lessons for an insurgent and decolonial cosmopolitanism that could resist global racial-patriarchal capitalism.
Speaker Bio
Professor Tshepo Madlingozi is the Director of the Centre for Applied Legal Studies and an Associate Professor at the School of Law at the University of the Witwatersrand, where he teaches on social justice and human rights. He is a Research Associate at the Chair for Critical Studies in Higher Education at Nelson Mandela University, a Visiting Professor at the International Institute of Social Studies of Erasmus University Rotterdam, and a Faculty Member of the Vienna Master of Arts in Applied Human Rights. Tshepo co-edits the South African Journal on Human Rights and sits on the boards of the Rural Democracy Trust, Institute for Social Dialogue, and Afrika Ikalafe Spiritual Health Institute. He is also a member of the Steering Committee of the African Coalition for Corporate Accountability (ACCA), and a member of the advisory board of Health Justice Initiative. For thirteen years (2015-2018) he worked with and for Khulumani Support Group, a 120 000-strong social movement of victims and survivors of Apartheid as National Advocacy Coordinator and later the Chairperson.